Hello there!

I'm Per Hallros, a FutureGames alumni and multiple award winning Game Designer and Product Owner.

Games have always played a big part of my life, from board games with my family to roleplaying games and video games with my friends. To me, games are all about the player experience.

Having fun, losing yourself in fictional worlds or being part of amazing legends is what makes games so powerful, because you become a part of an experience greater than yourself.

My strengths as a designer are oriented towards gameplay and system design, creating interactions that work well together to make engaging and coherent experiences.

I value collaboration, accountability and structure in a diverse workplace where everyone can feel like they belong.

If you want to know more about me, then please do not hesitate to contact me!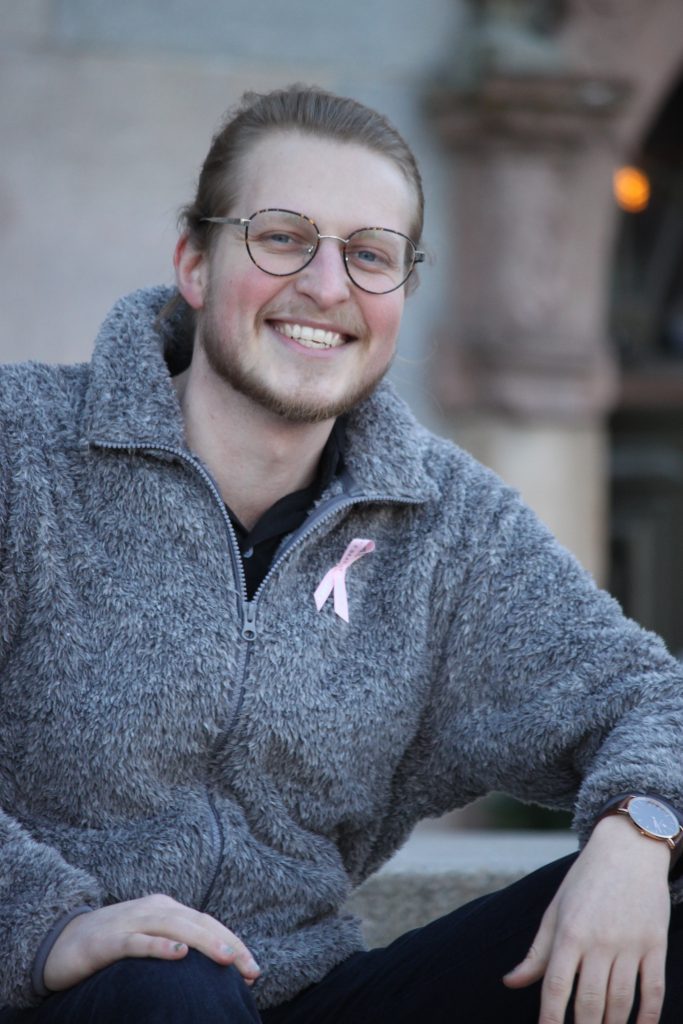 Per Hallros
Product Owner & Game Designer
Location: Stockholm
Age: 27
---



---
RECOMMENDATIONS
"He has a very solution-oriented approach, which means that if he does not have knowledge of the task, he sees to acquire it quickly without major difficulties. A trait that is highly appreciated!

He works intensively and purposefully and always deliver a good result on the deadline!

Per always has a completely spot-on performance, often being the first at the workplace and the last to leave. An ambitious, outgoing and goal-oriented workhorse. Incredibly easy to manage and a great resource both on set and at the office. That Per is also among the nicer and more festive people I know is also a bonus! I know that everyone in my office appreciated his presence, work and generally cool style!

Me and my colleagues highly recommend Per to a future employer."
Patrik Ljungqvist – Producer at Play Commercial & Event AB
"Per has demonstrated remarkable flexibility and has been a real team player. Initially, Per was placed into a service area with a New To Role rep. Throughout this period, Per happily took the lead and really helped to develop his new colleague to true success. Part way though the season, Per was moved from his service area to a large volume TUI N hotel. Unfortunately, the hotel was underperforming. However, due to the hard work and dedication of Per, the results took a rapid incline. Per was viewed by his colleagues as a true leader, and they would follow him.

It was a genuine pleasure to work alongside Per this season. Although in the position of rep, I was able to delicate many tasks to him and place him in a position of responsibility. He quickly gained respect from his colleagues and would often be the "go to" team member. Per always has the guest's best interest at the forefront of his mind, and everything he does is to continually provide an excellent guest experience."
Kevin Kilbon – Manager at TUI Destination Experiences
"Per is a nice and joyful guy, who I have known for many years. You can count on Per and we have often pushed great responsibilities onto him. Our guests like him and he is always serviceable and maintains high account, despite some long days at a high pace. So, I can highly recommend Per to future services!"
Lotta Karlsson – CEO at Svecia Travels AB
"The job can be stressful and requires a great deal of multitasking, while it also requires quick decisions and answers to many questions, which Per has managed excellently. Per is not afraid of applying himself and takes his own initiative when he sees something that needs to be done, which has really been appreciated. I give him my warmest recommendations."
Pia Axelsson – Tourist Agency Manager at Tillväxt Motala AB
---